As a musician, you want your album cover to reflect the music inside. But how do you create an image that accurately captures the feel of your songs? In this blog post, we'll give you some tips on how to create an album cover that does justice to your music. Whether you're working with a professional designer or doing it yourself, these tips will help you create an album cover that truly reflects the spirit of your music.
Creating an album cover that accurately reflects the music it contains is essential for any musician. After all, the cover is often the first thing potential fans will see, and it needs to make a good impression. Here are some tips on creating an album cover that captures your music's essence. Include images or audio files to break up paragraphs and illustrate what you are trying to say. And most importantly, have fun with it! Cover design is an opportunity to be creative and truly show off what your music is all about.
How do you design a single cover?
When it comes to creating an album cover, there are endless possibilities. Of course, you want your cover to stand out amongst the sea of other album covers, but you also want it to perfectly capture the essence of your music. So here are a few tips on how to create an album cover that will make people stop and take notice:
Think about the overall feel of your album. Do you want it to be light and airy or dark and moody? Once you have a general idea of the vibe you're going for, you can start narrowing down your options.
Choose a color scheme that reflects the mood of your album. If you're going for something bright and cheerful, opt for brighter colors. If you're aiming for a more subdued feel, stick to a palette of earth tones.
Think about the type of imagery you want to use. Do you want to go for something abstract or more literal? If you have a specific concept in mind, start looking for images that fit that description. Otherwise, browse through some stock photography websites and see what inspires you.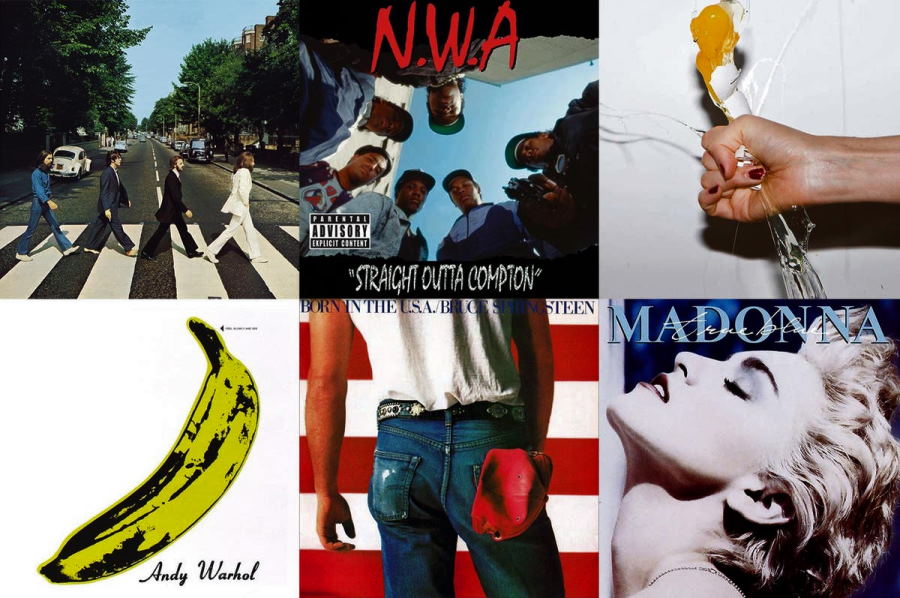 Once you have a general idea of what you want, it's time to start putting everything together. If you're not confident in your design skills, there are plenty of online tools that can help you create a professional-looking album cover. Canva is an excellent option for those starting, as it offers templates and easy-to-use design tools.
How do you come up with an album cover?
This is a question that plagues many bands and artists. It's not an easy task to come up with an album cover representing your music, but it's worth putting some thought into. Here are a few things to keep in mind when brainstorming album cover ideas:
Your album cover should be representative of your music. YouFor example, your album cover shouldn't be cutesy or delicate if you're a heavy metal band. Likewise, if you're an acoustic singer-songwriter, your album cover shouldn't be dark or gritty.
Your album cover should be visually attractive. An eye-catching image will make people want to pick up your album and check it out.
Your album cover should be simple. Don't try to cram too much into the cover, or it will be confusing and unappealing.
Your album cover should reflect your personal style and taste. This is your art, after all, so make sure it's something you're proud of!
What other tips do you have for coming up with a fantastic album cover? Share them in the comments below!